Elizabeth Nioa Nee Gazzard
Born Kelvedon Essex 14th June 1834 died 22nd April 1923 buried Ballarat old cemetery beside her brother Daniel born 1830.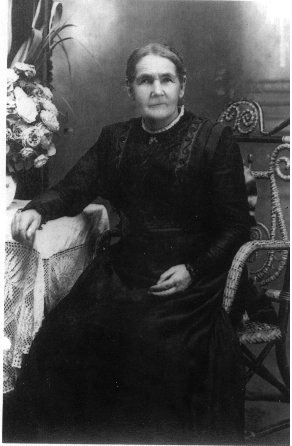 Elizabeth (Known as Aunt Betsy) married Antonio Francisco Nioa 14th January 1855 in Geelong Australia. Antonio was born on the 20th July 1828 on the Isle of Flores, Isle of Azores, Azores Island died 20th July 1896 and is buried Bendigo Cemetery RC section. Elizabeth arrived in Victoria on the " Ontario " in 1854 accompanied by her cousins Henry, Sophia, Sarah (m.John Goldsbury) and Anne (m. Samuel Goldsbury - brothers).
Links
Welcome
Gazzard Genealogy
Ancestors Photos
Jesse Gazzard's Family
Thomas Edward Gazzard