Lake Wanaka New Zealand.

Lake Wanaka is situated on the 45th degree South Parallel and is unequalled as a holiday destination for all seasons. Hiking, Fishing , Mountaineering, Skiing or just relaxing visiting such unique spots as Mount Cook, Milford Sound,Queenstown, or go Bungy Jumping and Sky Diving or enjoy the fine Central Otago food and wine at the many local restaurants.

View from the deck 25 Mulberry Lane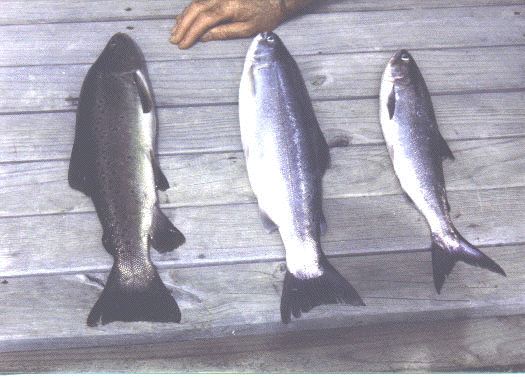 Fish breeds L.To R. Brown Trout,Rainbow Trout,Quinnat Salmon.

Sunset Over Lake Wanaka Looking South From the Neck.

Mou Waho Island is situated in the centre.

Arethusa's Pool on Moa Waho Island 2007.

This small lake, which contains it's own small islands, is uniquely situated on the island of Mou Waho in the middle of Lake Wanaka. The lake maintains a steady level with a small stream discharging from the southern end. The source of this water is unknown , but it is believed to originate from being siphoned down from the surrounding mountain tarns. It also pulsates by rising and falling slightly at regular intervals.

Arethusa's Pool Pre 1896.

From 'GLIMPSES OF NEW ZEALAND (being a collection of High-class and Perfectly-finished Views of the "Beautiful Britain of the South")'
Published by Glimpses of New Zealand Publishing Co. Ltd. in 1896

" Lake MacDougall, Manuka Island. ( Note the names of the Island and pool then. MacDougall was an early Wanaka pioneer who ran tourist boats to the Island. Already an attraction and a source of much speculation as to its origin. Amazingly it is little changed since then. Another Lake Wanaka island of Moa Tapu is showing top left fore ground - Ian Gazzard 2008. )
This little island, situated in Lake Wanaka, is beautiful in itself; but there is another attraction - a lake within a lake." "Hidden away among the rocks, nestling among the shrubbery, 480 feet above the level of Lake Wanaka, and 1,400 feet above the sea, lies this little lakelet. Its depth is unknown. How came it there? We cannot tell. Neither do we know the secret of its great depth, nor can we tell where its waters have come from. Some say it is of glacier origin, others that it is the crater of an extinct volcano. two rocky pinnacles frown over its dark waters, and purple veronicas and scented manuka fringe its shores and are reflected in its bosom. At one end a small stream wanders out to lave the tree roots, and trickles down over steep black rocks to pay tribute to the greater lake below. Around us on every side are the giant peaks; and below, north and south, stretch the long arms of Wanaka, winding among the mountains."
Back to Welcome
Link Ruby Island